Cast & Crew Profiles
DAVID: MARTIN BURNS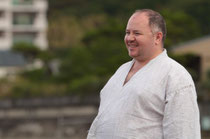 Coatbridge native Martin Burns has been a professional actor for over 20 years and has a Post-Graduate Diploma in Acting from Drama Studio London. His film experience includes Treasure Island by Ken Russell for Channel 4 Films, The Nutcracker by Christine Edzard, and The Tramp, directed by Graham Gordon for UK's Granada TV. He features in the Japanese short film Bridge directed by Gisli Snaer (www.gislisnaer.com). On stage he played Spanky in The Slab Boys Trilogy directed by Robert Carlyle and Judas in The Return directed by Julie Austin. In 2009 he played the title role in a Tokyo production of Richard III directed by Andrew Woolner.
KEIKO: MAKIKO MIKAMI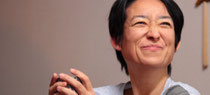 Makiko Mikami has a BA in Drama from Hull University and a Diploma from the Desmond Jones School of Mime and Physical Theatre, both in the UK. She was a member of the Speakeasy Theatre Company for two years, performing across Europe and creating site-specific promenade shows for non-theatre locations including a warehouse, several art galleries and an abandoned bunker. She founded Wide Eyed Theatre Company in London in 2003, and moved it to Tokyo in 2004 where she continues to write, direct and perform.
DIRECTOR OF PHOTOGRAPHY: HARRY CHIHARA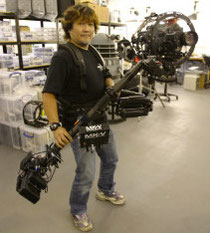 Harry Chihara's has decades of experience in TV, commercials and film, working both in Japan and overseas. His commercial work encompasses such household names as Toyota, Nissan and Dunlop. He has worked widely in the world of TV, and is a frequent collaborator with Icelandic filmmaker Gisli Snaer, including the dramatic short Bridge, which can be previewed at gislisnaer.com
COMPOSER: SEAN CROWNOVER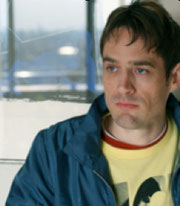 Sean Crownover hails from Los Angeles, California. He has experience in many film collaborations. In terms of film composer influences, Sean says: "I simply love Hans Zimmer (a little over rated, but I love many of his works), Jon Brion (super underrated I think), Chris Martinez, Thomas Newman." He studied music at San Francisco State University, and has formal training in Piano, Trumpet, and Japanese Koto. In 1999, he created Candlegravity.
EDITOR: ERIN MOCHAN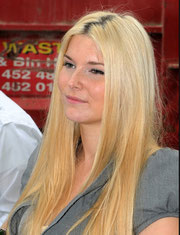 After graduating Metropolitan Film School in London, Erin worked with Glasgow post-production powerhouse M8media. She recently founded Moko Film Limited. Her showreel is available here.